Dave Allison / Co-Founder

David Allison is a veteran filmmaker and graphic designer who has worked on numerous projects including feature films and motion design work for the World Cup.

David has been in video and film production since 2000. He is a co-founder of Pilot Moon Films, a production company specializing in music videos, commercials, and marketing and mini-documentary videos for companies and organizations. He is also co-founder of Creative Bundle, a graphic design firm focusing on motion graphics for television and LED billboards.

David studied film and television at the University of North Texas before he went on to pursue film editing studies in Los Angeles, where he worked as assistant editor on several independent films.

With every project he takes on, David approaches it as a storyteller, not just a videographer. He seeks out the most natural way to convey the clients' message in an emotional, cinematic style.



Joel Malizia / Co-Founder

Joel Malizia spent most of his early adulthood working as a professional musician and carpenter. As his family grew, he leaned more on his carpentry skills than on his musical chops, and he took a job at Home Shopping Network building sets for live television studios.

While at HSN, Joel was able to work in several different departments (lighting, set styling, production, etc.), further educating him on the many facets of the production process. During these years, Joel independently created and shot short films which experienced success at national and international film festivals.

With several years of live television production under his belt, Joel cofounded full service video production company, Pilot Moon Films. Pilot Moon specializes in music festivals, music videos, television commercials and branding videos.


---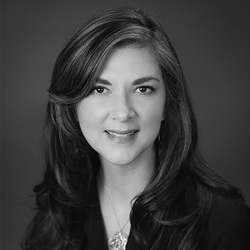 Christy Wylie - Business Development & Project Manager

Christy Wylie has over a decade of experience as a professional communicator. In 2009, she
founded Mantra Marketing, a boutique marketing/PR firm, where she conceptualizes and
manages integrated campaigns for clients across industries.

Whether writing for lifestyle magazines or news publications, storytelling is Christy's passion.
She is delighted to be a part of the Pilot Moon Films team, where she further develops her craft
through the art of visual storytelling, and where she puts her project management skills to work
behind the scenes.

Christy holds a bachelor's degree in English and philosophy from Texas State University. She is an active member of Freelance Austin and Women Communicators of Austin (WCA), where she
served two terms on the board of directors and was awarded the Gladys Whitley Hearst
Outstanding Member Award in 2015. Christy is a contributing writer to Moxie Magazine, The
Modern Jewish Wedding and austinwoman Magazine.
---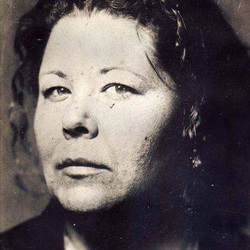 Lea Umberger - Creative Producer/ Production Designer

After graduating NYU with an MFA in Design for Stage and FIlm, Lea has worked across the country include New York, Washington DC, Los Angeles and St. Pete/ Tampa. Her career covers costume/ set designer for theater, production designer for more than a dozen short films and over 10 years experience as an art director in film and television.

Lea brings this extensive background to every project; collaborating with clients , filmmakers and directors in creative personalized development, attention to design and details to ultimately produce an engaging story.


---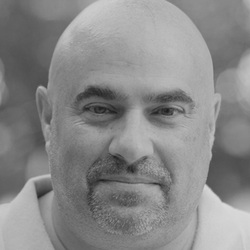 John Malizia - Business Development

John Malizia has worked in financial services for over 20 years. This experience has developed many skills, including project management, marketing and problem solving.

John has been a huge sports fan all his life, especially enjoying hockey, football, baseball, and basketball. This passion for sports and living in the melting pot that is Tampa Bay for nearly 25 years, have cultivated a unique and fresh perspective on teams and their fans.

He brings his passion for sports, experience and creativity together to produce video and audio content that tells your story or sends your message in a fun, effective and relevant manner.


---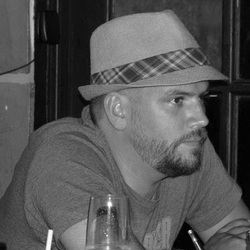 John Allison - Production Artist

John Allison, has been working as a professional illustrator and designer for the past twenty years, designing everything from tee-shirts and billboards, to storyboards and character concepts for animation and independent film. Allison studied comic art and sequential storytelling at The Kubert School based in Dover, New Jersey. There, he honed his innate artistic abilities, and learned to translate his perception of the world as a series of picture panels and word balloons into ink on the page.

Hailing from Texas, Allison currently lives in St. Petersburg, Florida, where he draws comics and writes music.
---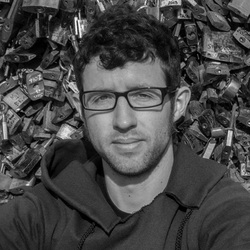 Ryan Rhodes - Lead Set Tech
---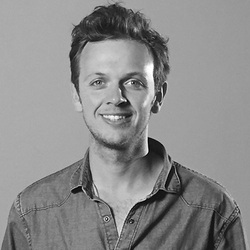 Jon Fobes
---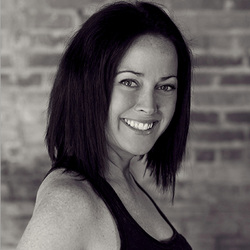 Amy Malizia - Lead Set Stylist/Photographer

Combined with a lifetime experience as a photographer and running her own interior decorating business, Amy's strong sense of style, aesthetics and her ability to work collaboratively have contributed to her continued success in the production industry. Amy has enjoyed the opportunity to work with local companies and national companies alike. Amy thrives under the pressure of strict deadlines and continuously exceeds the highest level of expectations associated with each new product/company and in her daily responsibilities as a lead set stylist for HSN. Amy clearly conveys information and ideas through styling in a manner that engages the audience and helps them understand and retain the message. Amy fosters a strong sense of teamwork and works effectively with/through others. Amy makes clients and their needs a primary focus which is crucial in developing and sustaining client relationships